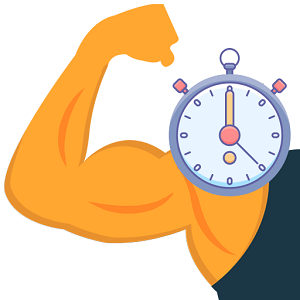 Available for
Download 7 Minute Workout
Get
Are you a fitness freak but you don't have the time to commit? Here is a super easy 7 minute workout for busy people. Tone your body in just 7 minutes.
If you want to lose weight, get a flat tummy and strenghten your abdominal muscles, try 7 minute Workout and get a six pack while strenghtening your core and toning your abs, with videos that show you how to perform each exercise.
The best workout app consist of only 12 exercises to be done for 30 secs, with 10 secs break between each exercise. All you need is a chair and a wall. Repeat 2-3 circuits depending on how much time you have.
Features:
Voice guidance
Adjustable circuit time
Adjustable rest time
Keep the screen on when you workout
Beaufitul character and UI design
Workout log shows your complete workout time
Abs workout for women
Screenshots